Brands' mascots history is an enchanting journey that shows the transformation of brands' mascots from statistical figures to dynamic personalities over the years. These changes are reflected in all aspects of brands like marketing, advertising, consumer preferences, and so on. In this article, we will have a brief overview of this alteration and explore the role of AR, VR and AI and also present some examples for better understanding.
Before mascots became imaginary icons, humans, animals, or objects were mostly used to bring different feelings for people. The story goes back to ancient times and religious symbols. They used to epitomize gods and goddesses. As societies evolved and became more secular, the role of mascots became more particular, each of which are knights and lords. They often used a crown or sign to symbolize their power in the kingdom and give credit to themself. They were mostly shown on shields, banners, and armor to view prestige and terrify their enemies in the wars and to strike fear upon the rival.
Early Static Figures (Late 19th to Early 20th Century):
In the late 19th century companies started using statistical characters which we call 2D (two-dimensional) to demonstrate their products. This beginning could be called the first concept of brand mascots. They were often simple and easily recognizable symbols and inanimate objects. It was common to see objects like a lock of hair or a figurehead on a sailing ship as a mascot, but the first modern mascot called "Teddy's Bear" was a live bear cub that was shown in a football game in 1894 between Harvard and Yale. The Morton Salt Girl is another example of a statistical 2D mascot which was created in the early 20th century – 1914. This classic mascot illustrated a young girl with an umbrella and a salt canister. The purpose of using this symbol on packaging was to bring attention to salt's free-flowing nature, even in rainy conditions.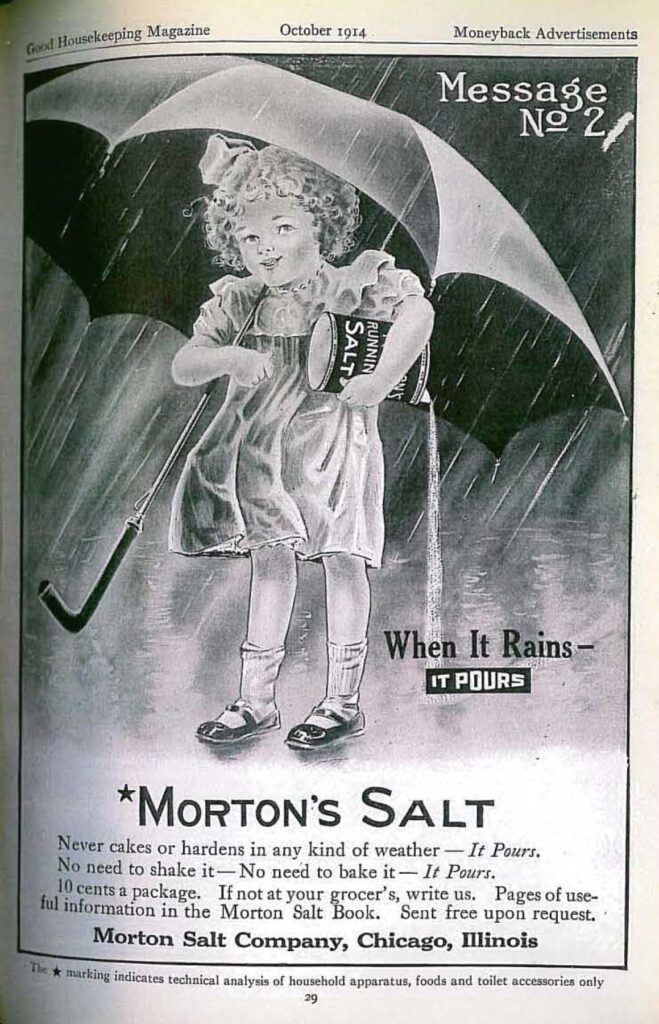 Transition to Three-Dimensional Characters (Mid-20th Century):
In this period some brands began to shift from 2D figures to 3D characters, they often would be used in the form of costumes or marionettes. The conversion prepared a chance to choose mascots to make public appearances at events, and they became more interactive with customers. Ronald McDonald, a familiar mascot appears in public and entertains children at McDonald's restaurants. McDonald's made this character iconic in the fast-food industry.
Animated Characters (Mid-20th Century Onward):
With the birth of animation and television, animated mascots started to gain popularity. Brands like Kellogg's presented animated mascots such as Tony the Tiger and Toucan Sam. These mascots were introduced in 1953 for Frosted Flakes cereal. The catchline of Tony the Tiger was, "They're Grrreat!" and showed in all animated advertisements. This inevitable informative alteration adds depth and personality to mascots and makes a connection between characters and consumers. watch the video down below:
Humanization of Mascots (Late 20th Century):
The humanization of mascots began by giving them names, personalities, and background stories with the aim of creating deeper connections between consumers and brands. Designing emotional relationships contributes to brand loyalty and has a good influence on branding and advertising.
For instance, the Jolly Green Giant was no longer just a static 2D figure but became a friendly character with a real personality. Also, in 1964 and 1965 Major League Baseball's "Mr. Met", of the New York Mets, and Brutus Buckeye, of the Ohio State Buckeyes were the lead in mascot alteration from live to costumed in sport. The Pillsbury Doughboy which was created in 1965 is a good example of humanized mascots. Poppin' Fresh was a character that gave a personality to promote Pillsbury's baked products. Whenever you saw a giggling doughboy, you would be sure the advertisement was for Pillsbury's goods.

Interactive and Dynamic Mascots (21st Century):
The interactivity of mascots increased during the digital age. Most brands have their own profiles on social media and the interactions between consumers and brands through several online platforms become greater. Brands used the power of technology and created VR and AR – virtual and augmented reality to feature their mascots and create a special experience for consumers.
Dream Farm Agency's INTERACTIVE MEDIA SOLUTIONS is a solution that uses Immersive technologies to create an exceptional experience for every brand's audience by getting in touch with their mascot.
The Geico Gecko, a dynamic animated mascot introduced by Geico company in 1999 is a great case of using VR and AR. He engages with clients on his own social media accounts and spiced up his communication with a sense of humor and personality.
As another example, take a look at this dragon entering the Worlds 2017 Grand Final Opening Ceremony:
Societal norms have changed in this time and brands try to align themself by redesigning their mascots. Being adopted with the development of social values and cultural considerations was an important factor for brands to be more respectful and inclusive among various cultures.
Creative agency Moving Picture Company released research that mentions the role of mascots in growing by up to 41%, profits and emotional connection to customers. Aunt Jemima and Pringles are two great examples of rebranding the mascots. Now Pringles can create a strong connection with customers by expressing emotion in mascots. Aunt Jemima also changed its mascot to decrease cultural sensitivity. Before changing the brand name to Pearl Milling Company in 2021 the original image of Aunt Jemima weighed as racially insensitive so, it led to the brand's alteration.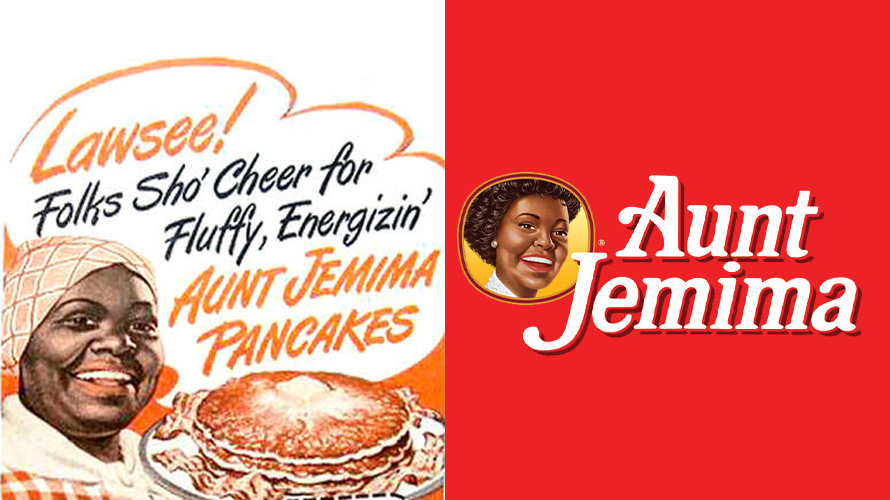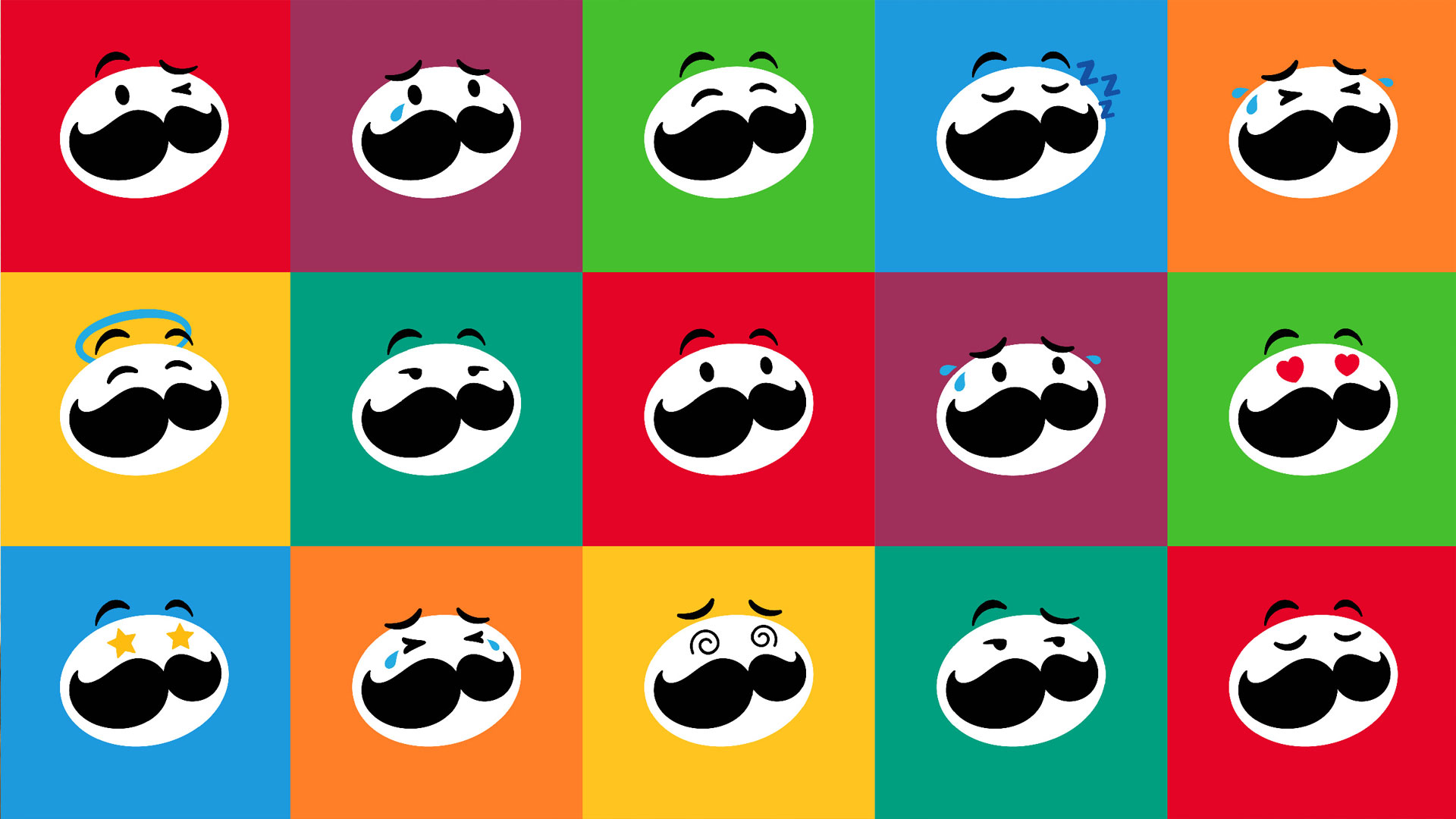 Talking about cultural matters, we should add this point that although many companies have tried to create diversity while designing mascots, we do not think any company has yet performed well in the case of designing QUEER mascots or seeing them as the main role. Recently there was a debate about seeing Rice Krispies mascot as a transgender woman but it has been declined by the officials.
As we can see more Queer characters in movies and everyday life, these characters may soon find their way to the world of marketing and mascots.
Transmedia Storytelling (21st Century):
Transmedia storytelling has widened the role of brands' mascots beyond mainstream advertising and marketing. Mascots in Comic books, video games, cinematographic and so on play a vital role in their stories. The mascots are unified as a part of the overall brand story.
The attitude of transmedia storytelling is to alter mascots into key figures for a single brand narrative. Another example is M&M, the Red, Yellow and Green M&M characters, not only have been star performances in moving advertisements but also become a mainstream of transmedia. Thanks to their marked personalities and engaging themes which outpaced the limits of mere advertising they become more and more attractive.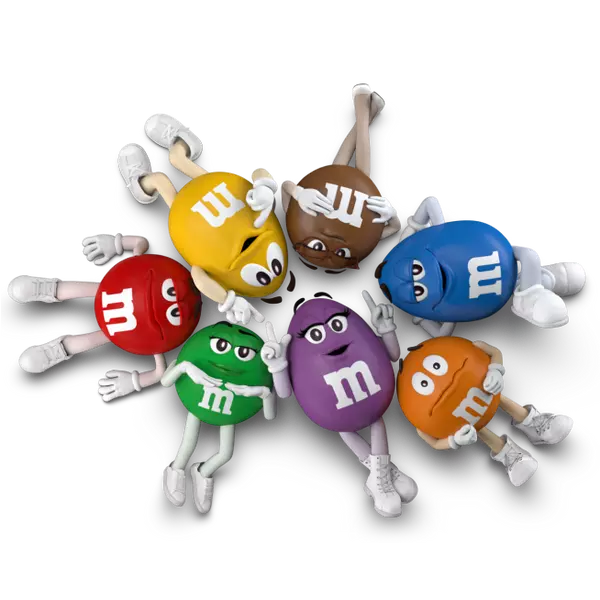 Another successful example of applying transmedia storytelling is Pokemon. It all started with Pakemon video game series. Then it turned into an animated TV series which was in the form of Japanese anime. The next step was TCG or trading card games. It allowed players to collect and battle with Pokemon cards. Soon Pokemon was a movie star and numerous films were released with Pokemon being the main role. The movies went so viral that merchandising products also started to occupy the market. products like toys, action figures, T-shirts, caps, etc. The last step was entering the world of AR which happened via a video game called Pokemon go!
Reading suggestion: From Mascot to Merchandise
Data-Driven Personalization (Ongoing):
A new level of mascot interaction starts with combining data analytics with cutting-edge technologies such as AR and VR which are highly immersive and more personalized. Applying AR to increase interaction and brand acceptance, these mascots can come into our lives through smartphone apps. They interact with customers in real time to set up dynamic and memorable experiences for brands.
The great thing about this type of interaction is that it is both engaging for the customers and it can provide data for the business so that they can tailor their strategy based on the customers' needs.
Virtual assistants can also be considered as mascots. Amazon's Alexa or Apple's Siri collect data based on user interactions and habits, and they enable businesses to personalize the suggestions and ads to provide a better user experience.
Another example could be using mascots in social media and analyzing the engagement rate, or other factors. This data can be used to personify the marketing efforts.
In addition, creating virtual spaces and experiences that allow consumers to interact with the mascots, explore their stories or even take part in brands' games and activities.
The synergy of data analytics, AR and VR is converting the way brands use mascots, providing consumers with unique, immersive experiences beyond one-on-one interactions that build up the brand-consumer relationship and boost brand identity.
Conclusion:
The formative development of brand mascots from static figures to dynamic personalities considers the changing landscape of marketing and customer engagement. Mascots have flourished not only into brand symbols but also into relatable and engaging characters that can connect with consumers on a personal level, ultimately increasing brand loyalty and awareness.